22oct16 h 00 min17 h 00 minFireside chat with Leah Kitoloh - "The new Paradigms of Work"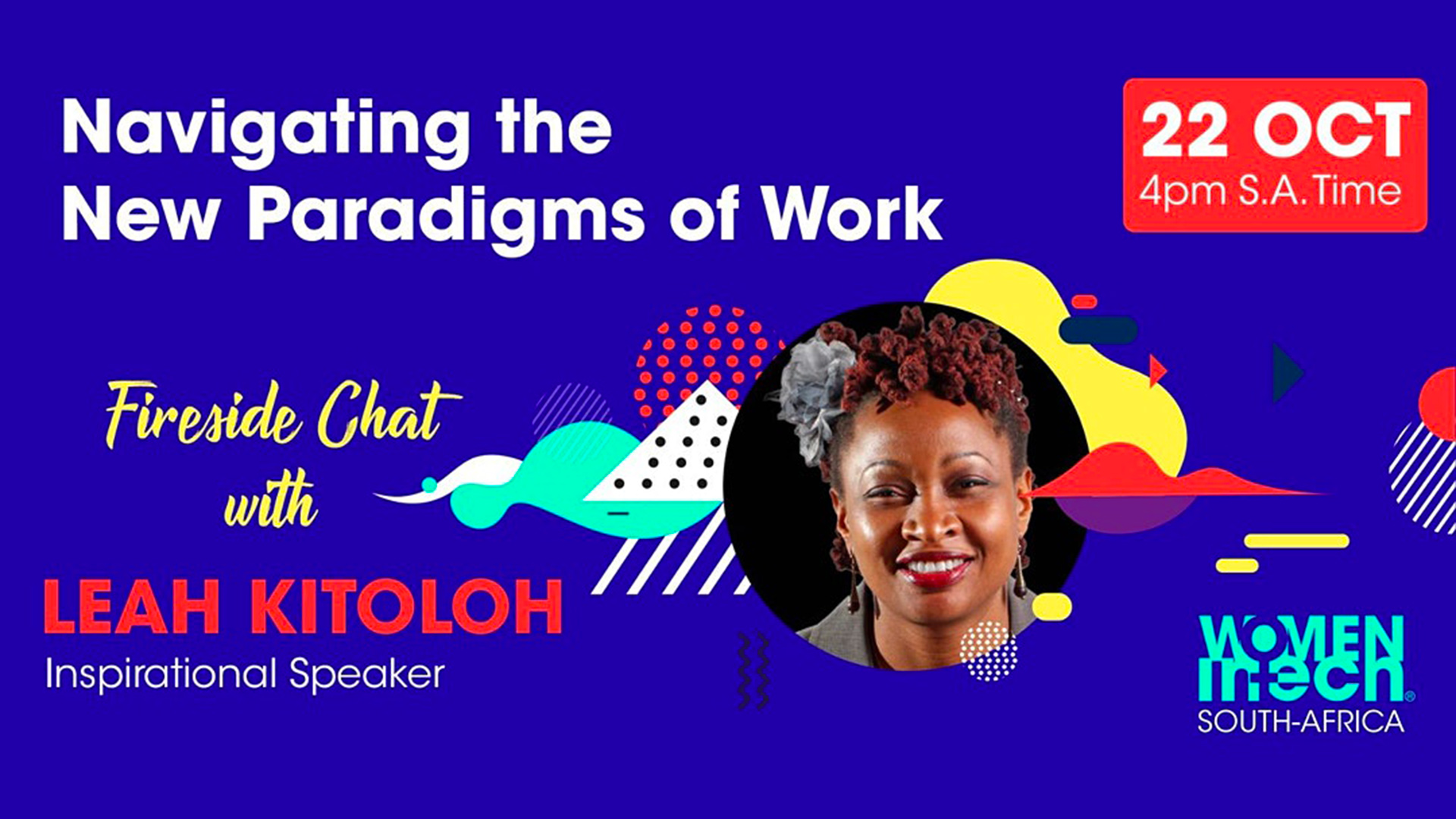 Event Details

Being future fit is about having the tools, thinking and agility to reinvent yourself and navigate in a world that is rapidly changing.

Our new world of work has been evolving at a rapid pace over the last few years. This is leaving many of us with questions like, "how can we brace ourselves for the inevitable?" Retirement from the job you started in, is almost non-existent nowadays.

Navigating the New Paradigms of Work uses a new tool that Leah Kitoloh designed and developed. The 4C tool (Celebrate, Connect, Collaborative, Create) helps you to prepare for the unavoidable evolution in the world of work; it is also a purpose-centred tool to enable individuals to remain relevant and active in the rapidly evolving industries in which we work.

Join us for a great connect fire chat with Leah Kitoloh as we share insights on:

– Demystifying the Human Experience in the evolution of work.

– Deliberately building a meaningful, purpose-driven legacy.

– Establishing a Social Currency Net Worth to operate in a gig economy

You wouldn't want to miss out on this exciting event!
Time

(Thursday) 16 h 00 min - 17 h 00 min