18jun18 h 00 min22 h 30 minOFFICIAL OPENING OF THE WOMEN IN TECH NETHERLANDS CHAPTER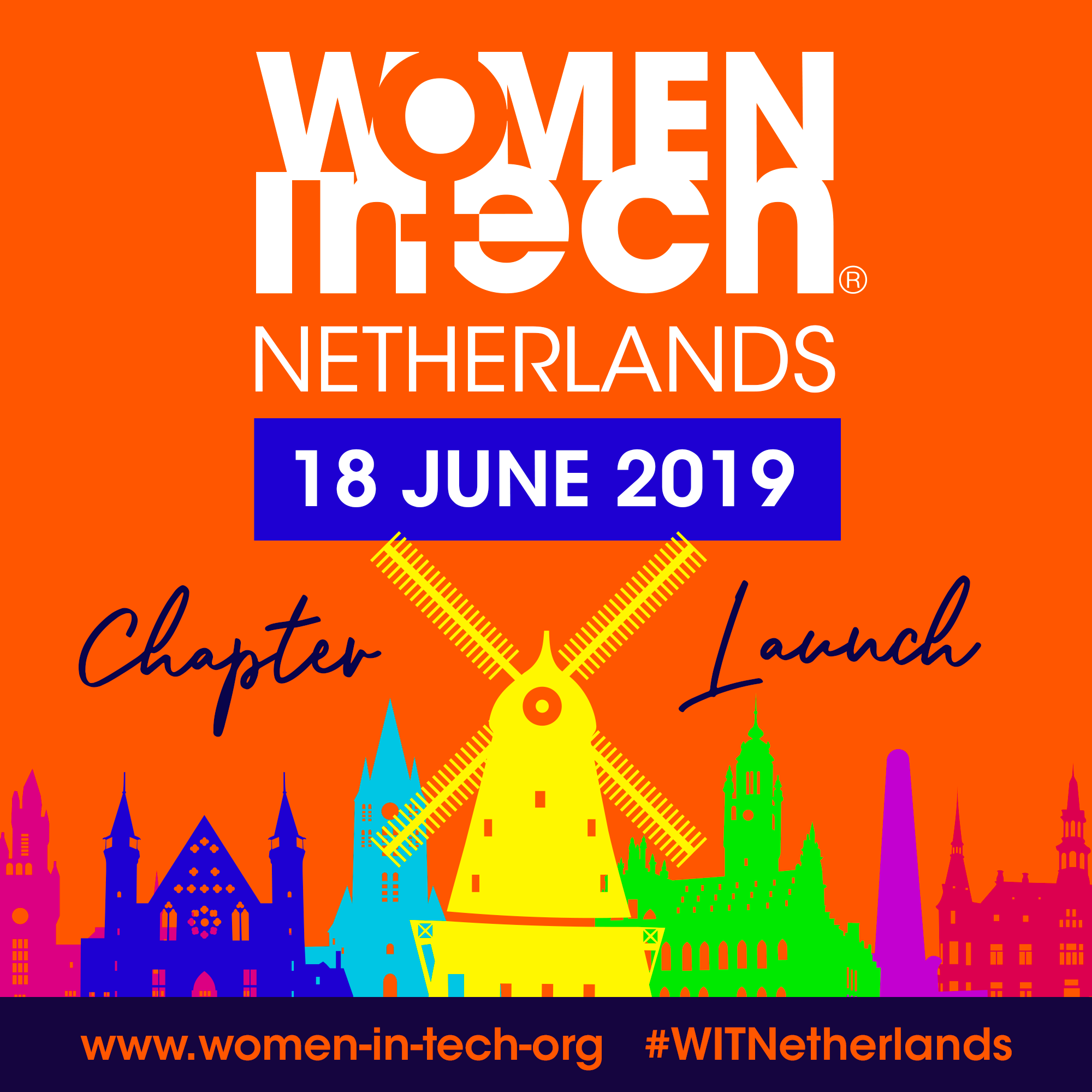 Event Details

We're very excited to announce the official opening of our Women in Tech Netherlands chapter on Tuesday 18th June 2019 in Amsterdam. Snezana Zivcevska-Stalpers will be leading this chapter as our Ambassador. We will be very happy to welcome you all for a cocktail in the evening. #womenintech

This event would be moderated by Carine de Meyere – Senior Strategy Advisor & Global Investor Relations Future Planet Capital.

Come meet our C – Level Panelist :

Dr. Cara Antoine – Chief Marketing & Operations Officer at Microsoft Netherlands

Marco Clazing – VP and Regional Leader Customer Success Group EMEA growth markets at Salesforce

Karin Hilton – Senior Director Technology at Elsevier

Marcel Molenaar – Country Manager Benelux at LinkedIn

Raashi Sikka, Head of Diversity & Inclusion EMEA at Uber

Harry van Dorenmalen – Member KPMG NL Supervisory Board and Former Chairmen IBM Europe.

Flash Talks – Soft Skills:

Mentoring by Alena Hielema, Personal Leadership Coach at Empowered for Future.

Leadership by Marion Geisler, Executive coach ex IBM.

The Empowered Woman Speaker in Tech: How to Confidently Step Up and Speak Up to Any Audience by Barbara Rogoski, Expert on Public-Speaking and Executive Presence

Tech Talks:

AI and the Future of work by Maarten de Rijke – Professor AI&IR at University of Amsterdam and Director Innovation Center for Artificial Intelligence Amsterdam.

Ethics in AI by Hinda Haned – Principal Scientist at Ahold Delhaize and Professor of Data Science at University of Amsterdam

How to build a strong and outstanding LinkedIn profile – Melonie Dodaro, LinkedIn Expert at Top Dog Social Media

Cybersecurity and Data Privacy – Talitha Papelard, Director Business Security at Northwave

Agenda:

AGENDA:

18:00 – 18:30: Welcome and Networking in Restaurant area

18:30 – 18:40: Welcome Speech by Ayumi Moore Aoki, Founder & CEO, Women in Tech
Snezana Zivcevska-Stalpers, Women in Tech Ambassador NL in Restaurant area

18:40 – 18:50: Opening Remarks by Alexander van Boezelaer, EVP Strategy, Elsevier in Restaurant area

19:15 – 20:00: C-Level Panel in Boerhaven room

20:00 – 20:30: Short Break ( Drinks and Food Buffet) in Restaurant area.

20:30 – 21:15: Flash Talks (15 mins each x 3) in Restaurant and Breakout rooms.

21:15 – 22:00: Cocktail Networking in Restaurant area.
Time

(Tuesday) 18 h 00 min - 22 h 30 min
Location

Elsevier office

Radarweg 29a, The Netherlands