The UmaHub Story
UmaHub was born out of a failure.
As a software engineer who's been working remotely since 2010 I wanted to teach women to code so they can have a better life too. So they can stay at home with their babies when they become mums, so they can leave their jobs if they're not happy, knowing that with their skills they will be able to find a better fit in a blink of an eye. So they can go and travel the world, if that's their dream. So they're not financially dependent on anyone. So they can be free!
So I gathered a few amazing people and we rolled up our sleeves: we were going to create a programming bootcamp. It was going to be a 3 months long, full-time program in Portugal and we were going to teach them all the tech skills, as well as the so necessary soft skills.
A few months later, two months before the start of the bootcamp we had only 2 confirmed signups and 2 "almost" confirmed ones, needing one final push. Financially it would have been viable to go for it. But we didn't feel right about it. Something was off. We were offering women a better life in 12 weeks, with the lowest price on the market and only 4 signups?
We went back to the drawing board and looked at the data: almost all women we reached out to said they would love to learn to code, but they simply can't afford to leave their jobs, leave their families and move to Portugal to study programming.
A few other big blockers were: "What if i go for it, but I'm not good at it?", "I only want to learn front-end, I don't need a full stack bootcamp", "I am doing some online courses, but I lack motivation and when I get stuck on some task I have no one to help me with my questions".
So having all that in mind we decided: if we want to teach more women to code, we will do it on their terms. We're creating a new concept!
Through pure serendipity I ran into Lisbon Data Science Academy, who had developed a very good system to teach data science and they needed someone to help them organise everything for the second batch of their Starters Academy. Of course, we started working together 🙂
In a few months I learned so much about teaching methodologies and running an educational institution. I'm forever grateful to those guys.
And with the new learnings – the new UmaHub was born!
An online programming school, where students went through the video materials in their own time and then worked closely with a mentor on the exercises. They'd be able to mix and match smaller modules, lasting usually a few weeks, learning more about the subject without spending a fortune on it.
In June we launched the pilot for our first course "Web Development for beginners" and it filled up right away, with almost no marketing. The feedback was amazing, and looking at the websites they created we know we did a good job indeed! So proud of them!
Now we're working on more new courses with industry experts, always following the same principles: Mentor-led. Online. Part-time.
Elena Kolevska
Founder of Umahub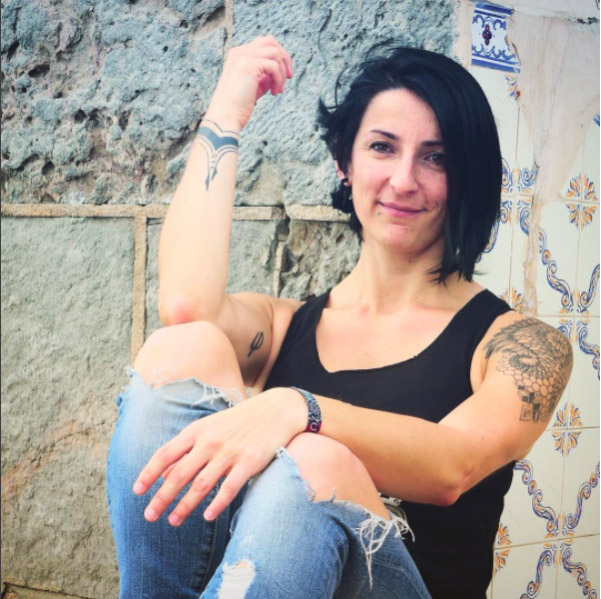 Elena's story
Seventeen years ago, when I was 16, I fell in love
I fell in love with the freedom of expression, the power of creation and the liberty building software gave me. It blew my mind then, and has continued to do so ever since.
Ten years ago I got my first programming job. Then three years later I decided I wanted to move to Brazil, so I found a new job in a distributed team in an American company and off I went. Earning dollars and spending other (weaker) currencies was quite convenient 🙂
I spent a few years travelling. Just me, my laptop and a backpack… and a whole lot of adventures! 🙂
Working as a programmer remotely allowed me to travel, to live the life I wanted. It gave me the freedom I always treasured deeply. I was living the dream! When I decided to settle and give birth to a baby boy, on a wild mountain in Brazil (with no cell phone signal, but WITH wi-fi 🙂 ) being a software developer allowed me to go back to work just 2 months after he was born without leaving him for hours a day. And allowed him to have his mummy near when he needed her the most.
I got to be a part of great teams of incredibly intelligent men and women, and we created amazing things. We were the ones engineering the products that made work and life easier for so many people and that felt so good.
I got to be a speaker at tech conferences where I was able to share a bit of my knowledge and experience with many other developers, veterans, as well as beginners and at the end of every conference we would end up many friends richer than when we arrived.
Being a developer has given me a great life. And now I want to pass it on to you.. I want to teach you the technical skills, the human skills, the art and craft of working in a remote team and most importantly – to give you the confidence that you can do it too.
Elena Kolevska
Founder of Umahub