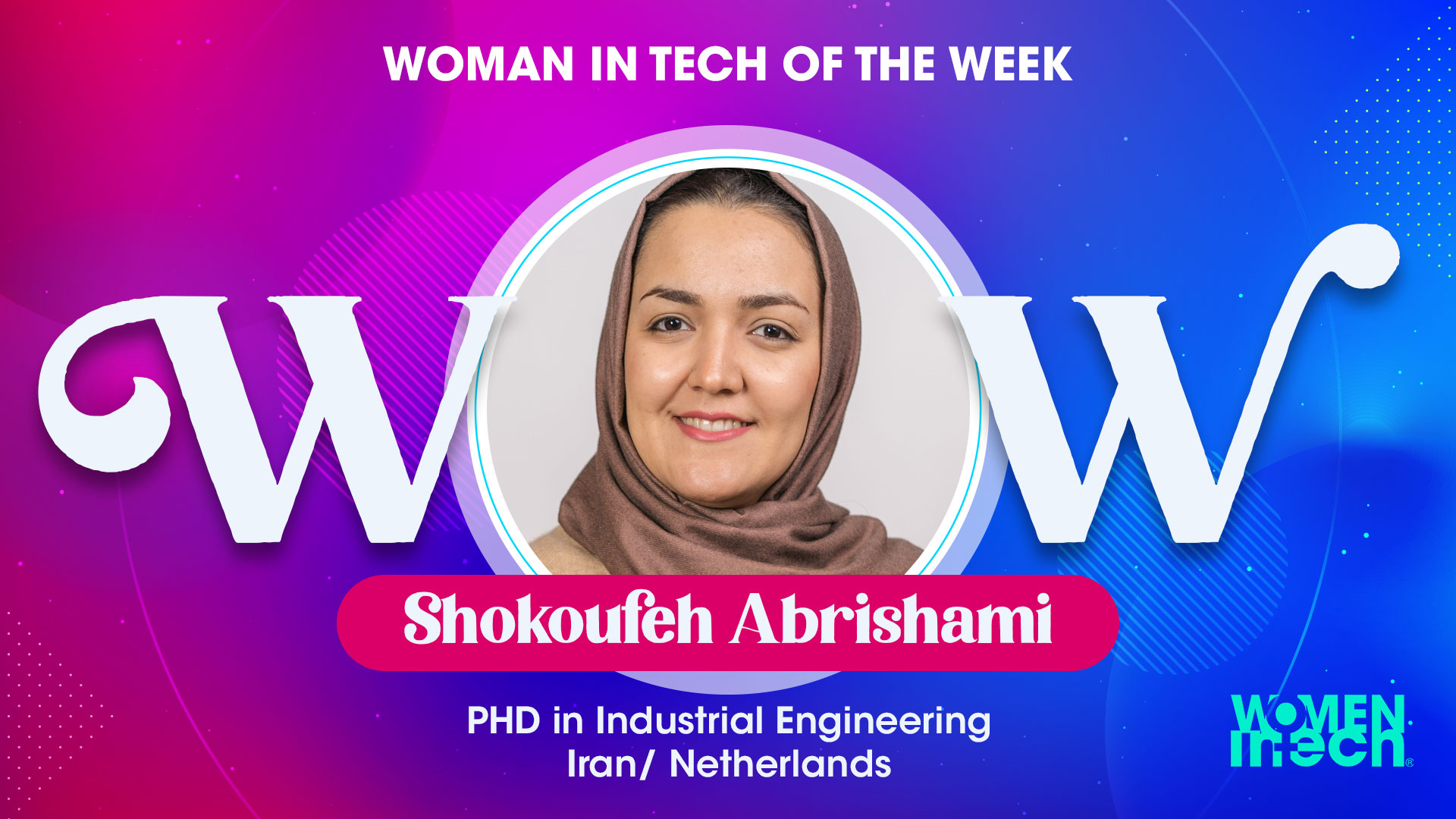 How did you become a Woman in Technology?
As an 8 year old girl I got inspired to make a positive impact on society while reading an astronomy and science book. By recognized talent and studying hard I obtained my master and PHD in industrial engineering. After that, I started focusing on enabling organizations to make smart decisions using data. It took some courage, being so far away from my native country Iran, but last year I jointly established a new company specialized in business digitalization and artificial intelligence in the Netherlands. And like always in tech, I teamed up with (four) male business partners. So much female talent in the world. Let's unlock this. This is why I've been enthusiastic to join the Women in Tech community, to find out how talented women run their business and hopefully together inspire young women to get into tech!
What is your WHY?
Having a positive influence on people around me always has been a huge driver for me. Even the slightest positive impact makes me happy. I've been blessed with talent, good health and higher education in life, so I'd like give something in return as my gratefulness to society.
To achieve a positive influence that truly will make an impact for the good, I am on a quest to discover new science, and therefore I am including new places, new people and new attitudes in my journey. Just to keep an open mindset in how people think, act and make decisions.
What is the most difficult decision you've had to make to pursue your Dream?
Leaving or staying has been always dilemma for me! Two years ago I decided to move to the Netherlands, while I actually had a good personal and professional life in Iran. I asked my husband to accompany me, knowing it would not be easy for him to leave his business. But my love supported me in opening a new chapter in our lives! Moving to the Netherlands has been a big step towards fulfilling my dream of working in an international environment, the dream of meeting and befriending people of different nationalities, religions and attitudes. Towards my dream to lead a successful business and make a worthwhile difference.
What's your favorite quote (your own, or from someone else)?
My own Qoute: "With Intelligent effort you can achieve treasure"