Helping women
embrace Tech
Who we are
Women in Tech® is an international non-profit organization on a mission to close the gender gap and to help women embrace technology. We promote girls' and women's empowerment around the world, with a focus on Sustainable Development Goal 5b: harnessing technologies. With our Head Office in Paris, we are a Global Movement with chapters in 6 continents, counting over 70.000 members.
Our community is represented by persons of all abilities – regardless of gender, race, ethnicity, class, age or sexual orientation.
What we do
We focus on 4 primary areas that are a call for action: Education, Business, Social Inclusion and Advocacy. We create impact through action to build skills and confidence, setting women up for success.
We're on a mission to empower 5 MILLION WOMEN AND GIRLS by 2030, meeting 5 SDG's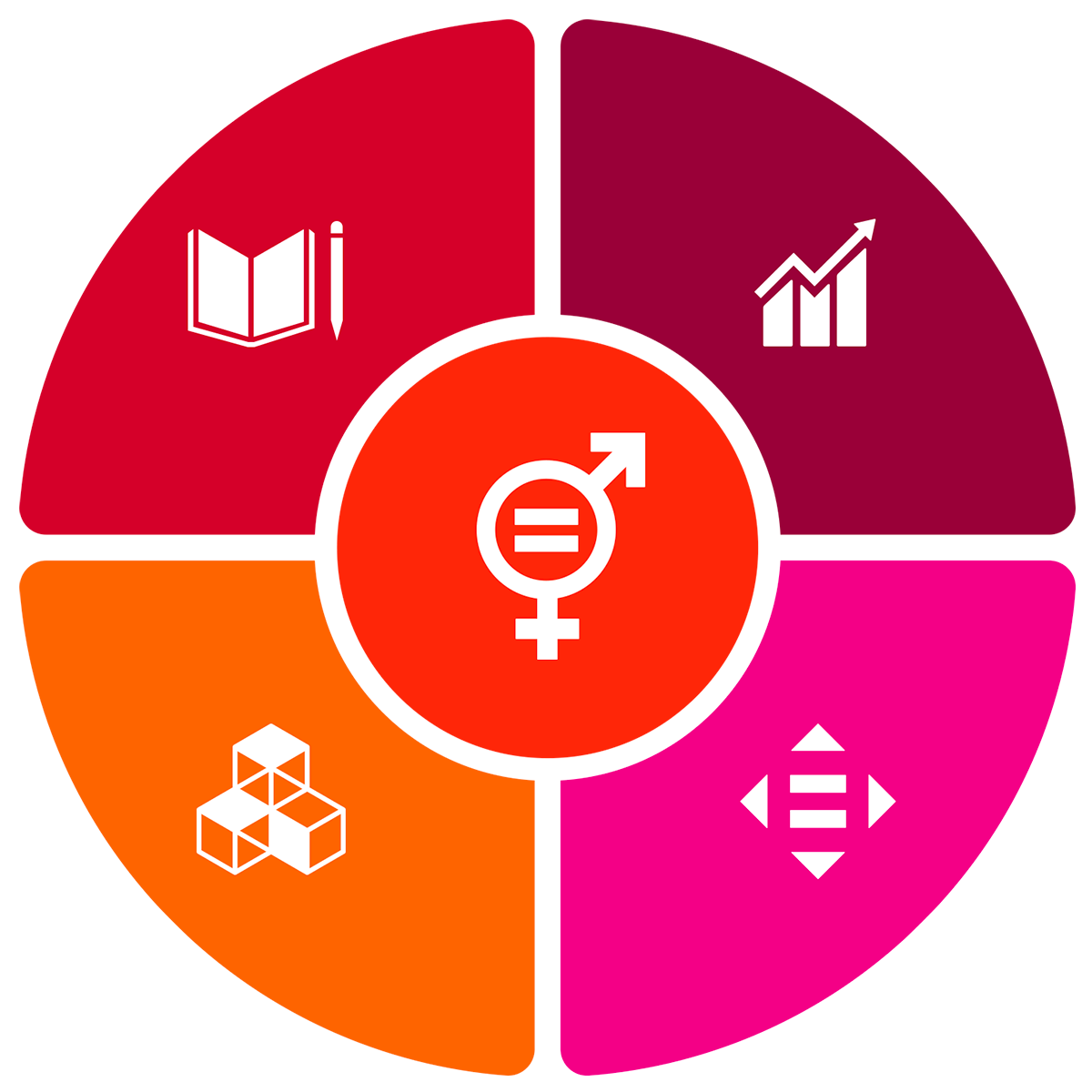 The UN Sustainable development has set 17 goals to transform our World by 2030. Goal#5 is to achieve gender equality and empower women and girls. The Tech field is one of its main targets. Women in Tech® fully support the UN's Sustainable development objectives by contributing to 5 of the 17 goals:
#4: Quality Education
#5: Achieve gender equality and empower all women and girls
#8: Promote sustained, inclusive and sustainable economic growth, full and productive employment and decent work for all.
#9: Industry, Innovation and Infrastructure
#10: Reduced Inequalities
Our Core Values
Our values are not only vital, but one of the founding pillars of Women in Tech®. They guide how we approach all of our relationships—with our members, colleagues, chapters and our partners:​
Diversity and interculturality
We are dedicated to the idea that gender and cultural diversity matters in all spheres. We believe in a world where access to knowledge, innovation and business opportunities are based on interest and ability, not gender.
Collaboration
We are colleagues, not competitors, and work together for a common purpose. Our ability to collaborate on projects is one of our most important strengths. We are devoted and committed to each other, because nothing great was ever built without collaboration and teamwork.
Creativity
Real change and growth can't occur unless we are open to considering new ideas. Fresh concepts are always welcome, and will be treated with the utmost respect.
Love and positive energy
We are full of love and positive energy in and out of our work environment, and let it imbibe everything we do. Our passion for sisterhood means we love what we do and we collectively believe in the importance of the cause.
Ambition
Women in Tech has set high goals for our organization. We fully expect to reach them, and have devised primary focus areas to help girls and women enter STEM fields and become successful in these careers.
Our Mission
Women in Tech® has a double mission: to close the gender gap and to help women embrace technology. The organization focuses on 4 primary areas that are a call for action: Education, Business, Social Inclusion, Advocacy. The aim is to educate, equip and empower women and girls with the necessary skills and confidence to succeed in STEM career fields.
Our goal is to Empower 5 million Women and Girls by 2030.