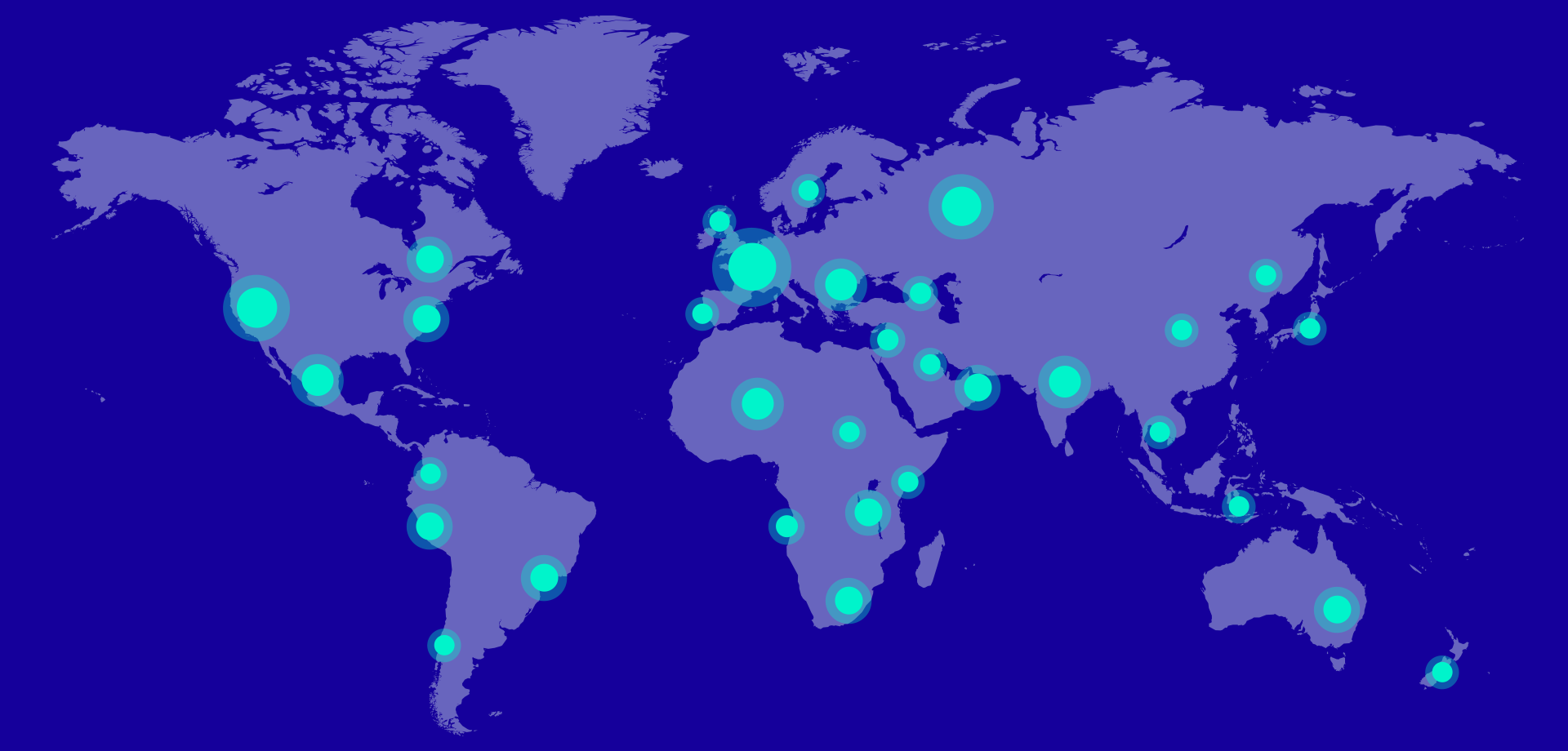 Women in Tech Global Movement
Women in Tech® is a A Growing community of 70.000 members in 6 continents
Our movement is led by an amazing team of staff and volunteers who passionately care about our mission. Women in Tech® is represented worldwide!
Local chapters & communities
Join our Global Community
There are many reasons to Become a member of our growing Women in Tech community around the world!
Connect and share in our platform; Learn and skill through our programs; Grow your Network in our events; Hire or get hired with our Talent Hub; Become a Mentor or a Mentee; Give back by supporting underprivileged communities.
With Gratitude to our Global Partners