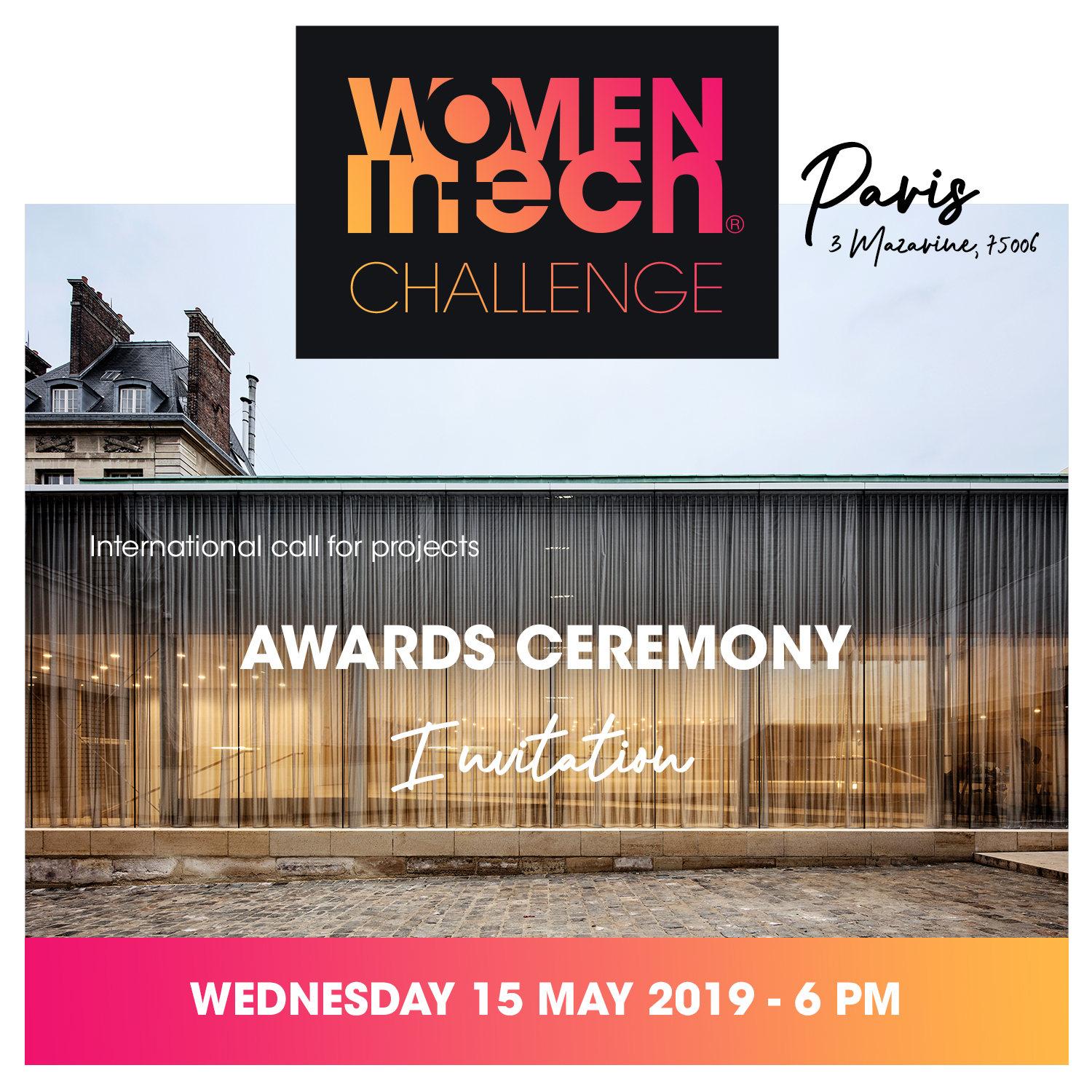 PLEASE CONFIRM YOUR PRESENCE
Thank you for registering for our event that will take place Wednesday, the 15th May 2019 from 6-9pm. We kindly ask you to please confirm your presence by filling up this confirmation form ASAP.
Entry will only be possible for those that receive a confirmation email due to safety, security & health reasons.
WIT Challenge Award Ceremony
3 Mazarine,
75006 Paris