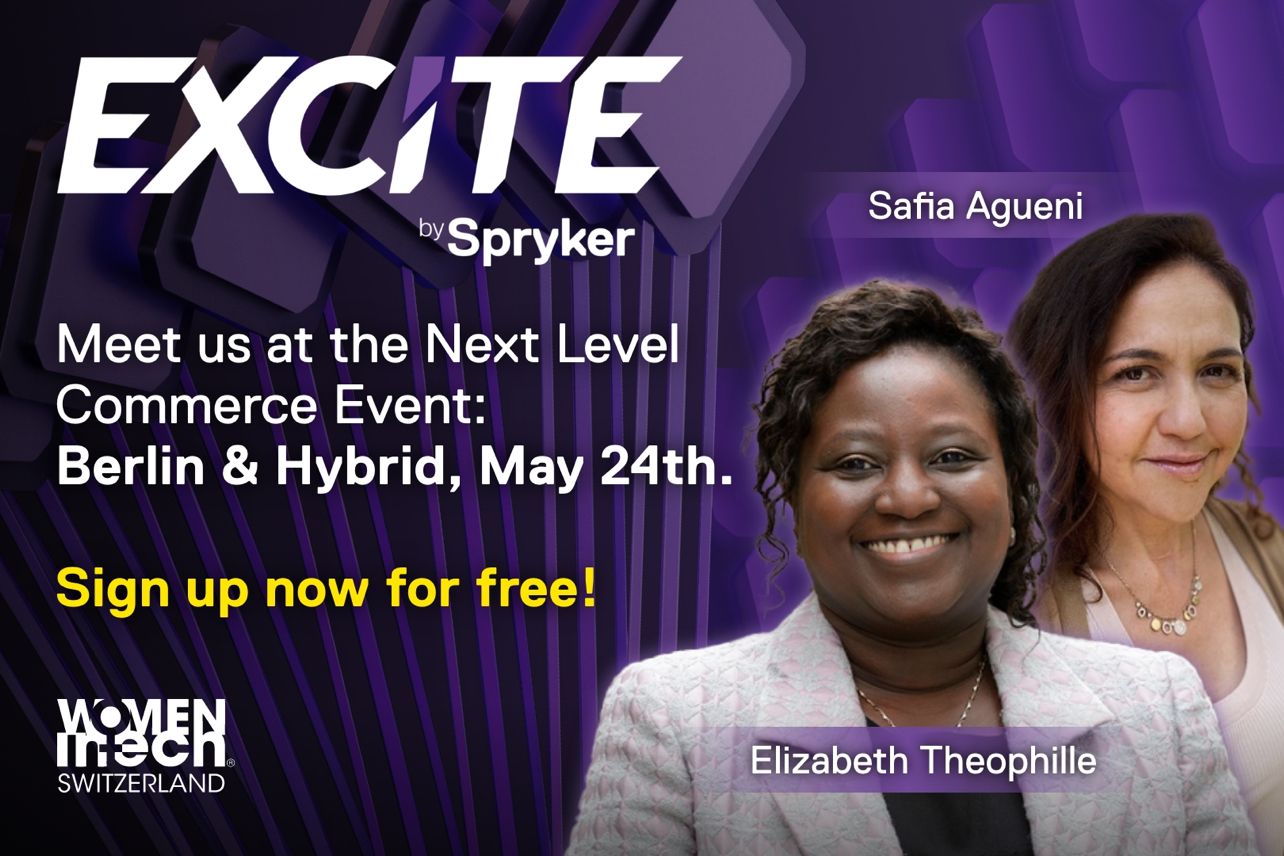 📆 May 24th, 2022: Spryker EXCITE Berlin 2022 E-Commerce Conference with more than +2000 REGISTRATIONS, +300 PHYSICAL ATTENDEES, 3 PARALLEL STREAMS & +20 SPEAKERS.
📍Successful e-commerce in 2022 is about so much more than just selling online, as market demands are rapidly shifting, and new technologies are changing the game. Gain insights from industry veterans, learn about exciting new and future e-commerce projects, and feel inspired by our amazing line-up at Spryker EXCITE 2022.
Our very own Women in Tech Switzerland Chapter founder Safia Agueni and Ad Board Member Elizabeth Theophille will be on-site to deliver top-notch insights!