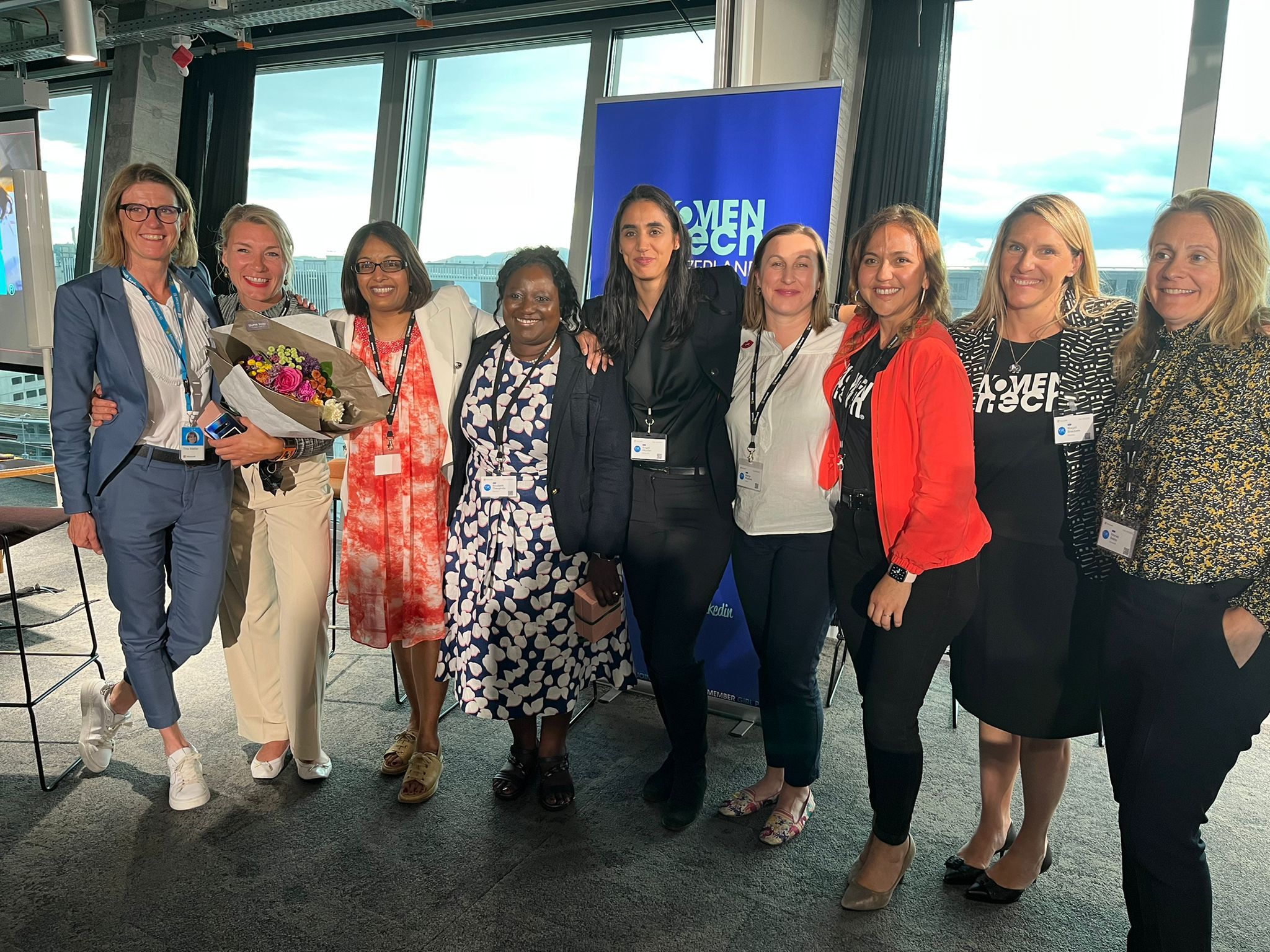 And that's a wrap ! 👏🌟
Yesterday we had the pleasure of kicking off the Women in Tech Switzerland series of 'Life Science Tech' with a stunning panel of speakers Angeli Möller from Roche , Elizabeth Theophille from Novartis Franziska-J. Klebôn at Microsoft and Marija Plodinec from ARTIDIS
👉More than 70 participants joined to hear from personal stories and valuable insights around 'Women forging the future of #AI' in #lifesciences.
Special thanks to our host Microsoft and Catrin Hinkel for opening up the event at the amazing place of the Circle in #Zurich and to my friends Shalini Trefzer and Muriel Bekto for making this happen.
👉While we got pretty inspired, had the opportunity to finally network with like minded people and learn from each other, that is just the start of a nice journey ahead of us.
Stay tuned and follow us if you want to move to the next step and get into some specific business cases showing how tech is disrupting the Life sciences sector.
We at WOMEN IN TECH – Global Movement truly believe it is the opportunity we should leverage to empower more girls and women to make an impact in the sector !