Women in Tech hosted premier Balkans summit on July 1st in Dubrovnik.
Women in Tech hosted premier Balkans summit on July 1st in Dubrovnik, with the main purpose to bring together leaders from business and governmental backgrounds to discuss ways to retain female talents and empower women to thrive in their careers in technology and in entrepreneurship.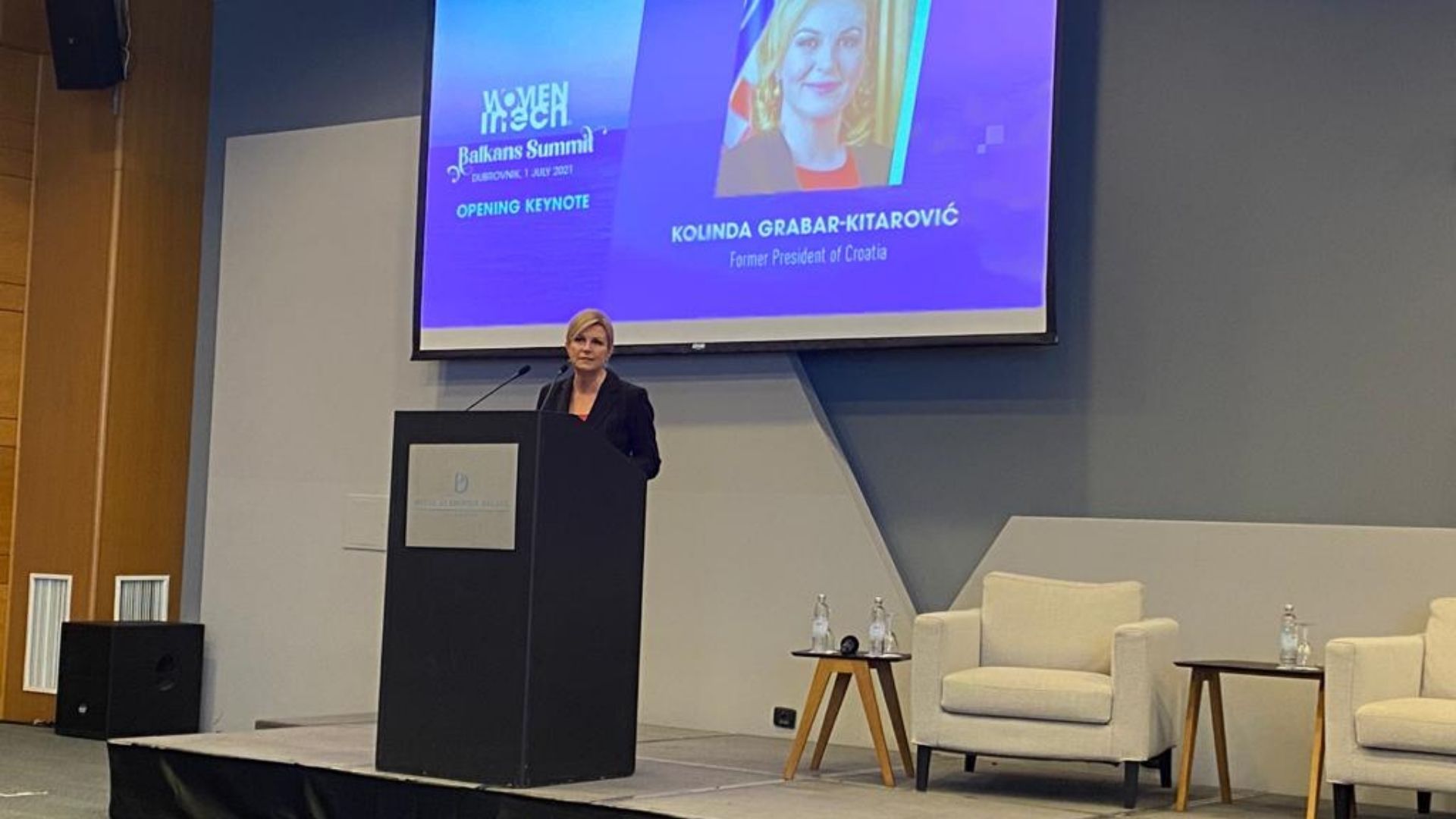 The Summit was held under the high patronage and in presence of Mrs Kolinda Grabar-Kitarovic – the first female and former president of Croatia, during which she shared an inspiring speech retracing her life experience as a woman in governance and her insights on women's potential in business.
At the time, the tech industry was small, so I wasn't even thinking about the opportunities in STEM, but I have to tell you if I had to go all over through my education again I would probably choose something that is a lot more specific than languages & literature.  She further-on shared fun facts about herself in a fireside chat with Peter Hopwood. A powerful yet relatable role model for all to take inspiration from.
Many guests of honor such as Ankica Gudeljević, Minister of Civil Affairs, Bosnia and Herzegovina, Mato Franković, Mayor of Dubrovnik and H.E and Irena Andrassy, Permanent Representative of Croatia in the EU took the stage to express their support to the Women in Tech organisation's cause, as well as setting the theme of the day by presenting possibilities to empower women as well as sharing the challenges women face.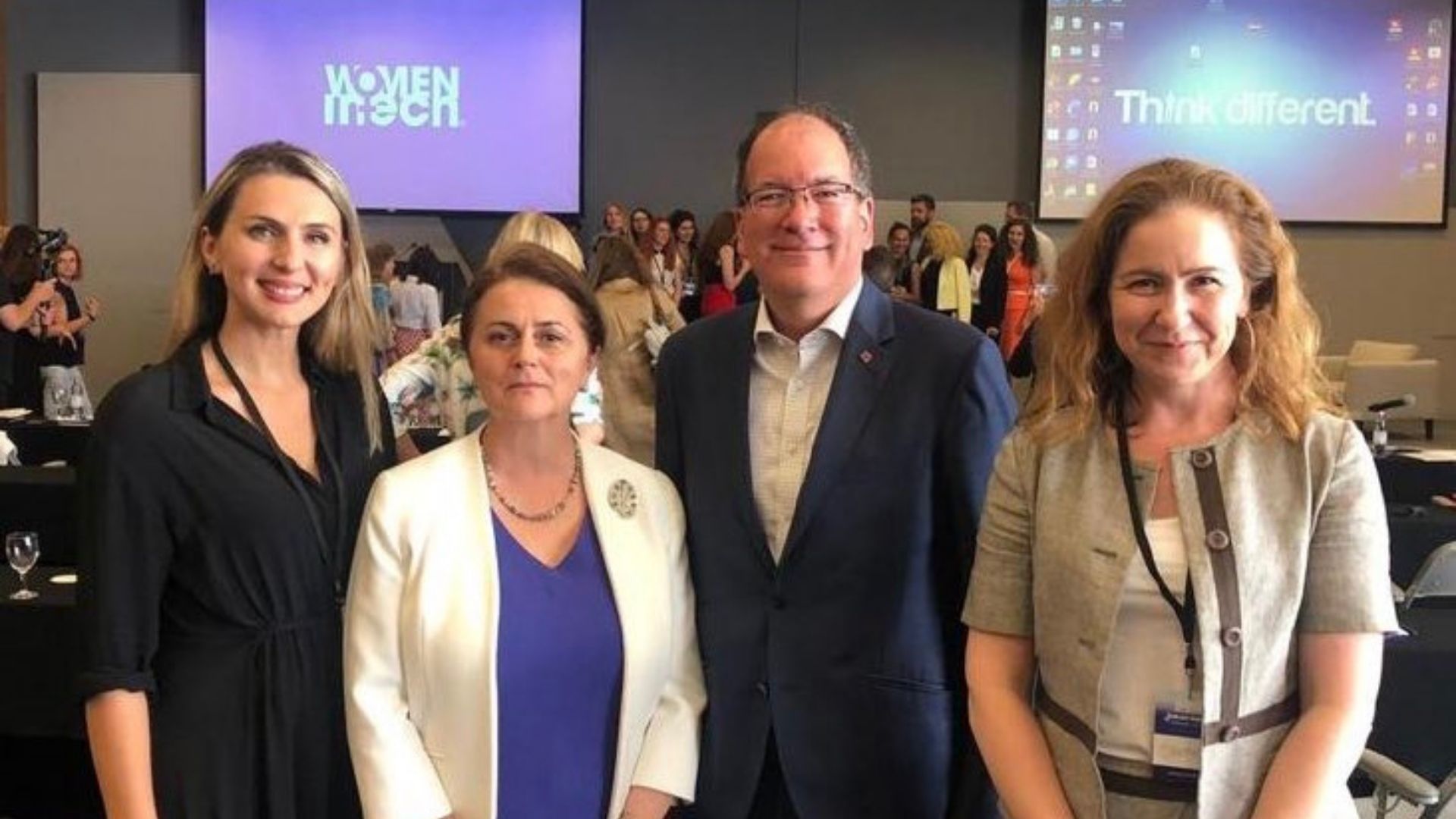 Honoured on Canada day by the presence of H.E. Alan Bowman, Ambassador of Canada to Croatia, he proudly presented the key ways Canada is successfully promoting women empowerment.  I am very proud to be a diplomat who represents a country that has a feminist foreign policy.
A panel discussion regarding increasing opportunities for women-led start-ups in the Balkans region was later held, bringing together leaders in the technology industry. They shared programs and steps taken to help women build and pursue their entrepreneurial projects. Furthermore, the women in tech delegation united worldwide ambassadors from the Women in Tech organisation to share, with passion and a lot of emotion, their actions towards helping women access education, networks, funds … and overall to breaking the glass ceiling.
How better to finalize this empowering day than to wrap up with a Female Start-up Pitching Competition? 12 startup's got the unique opportunity to pitch their project in front of potential investors. The top three winners of the competition are … In 3rd place Plate Pay, in 2nd place Beyond Merrity and in 1st place Megi. The prizes amount to a total of 42 500$, sponsored by Infobip.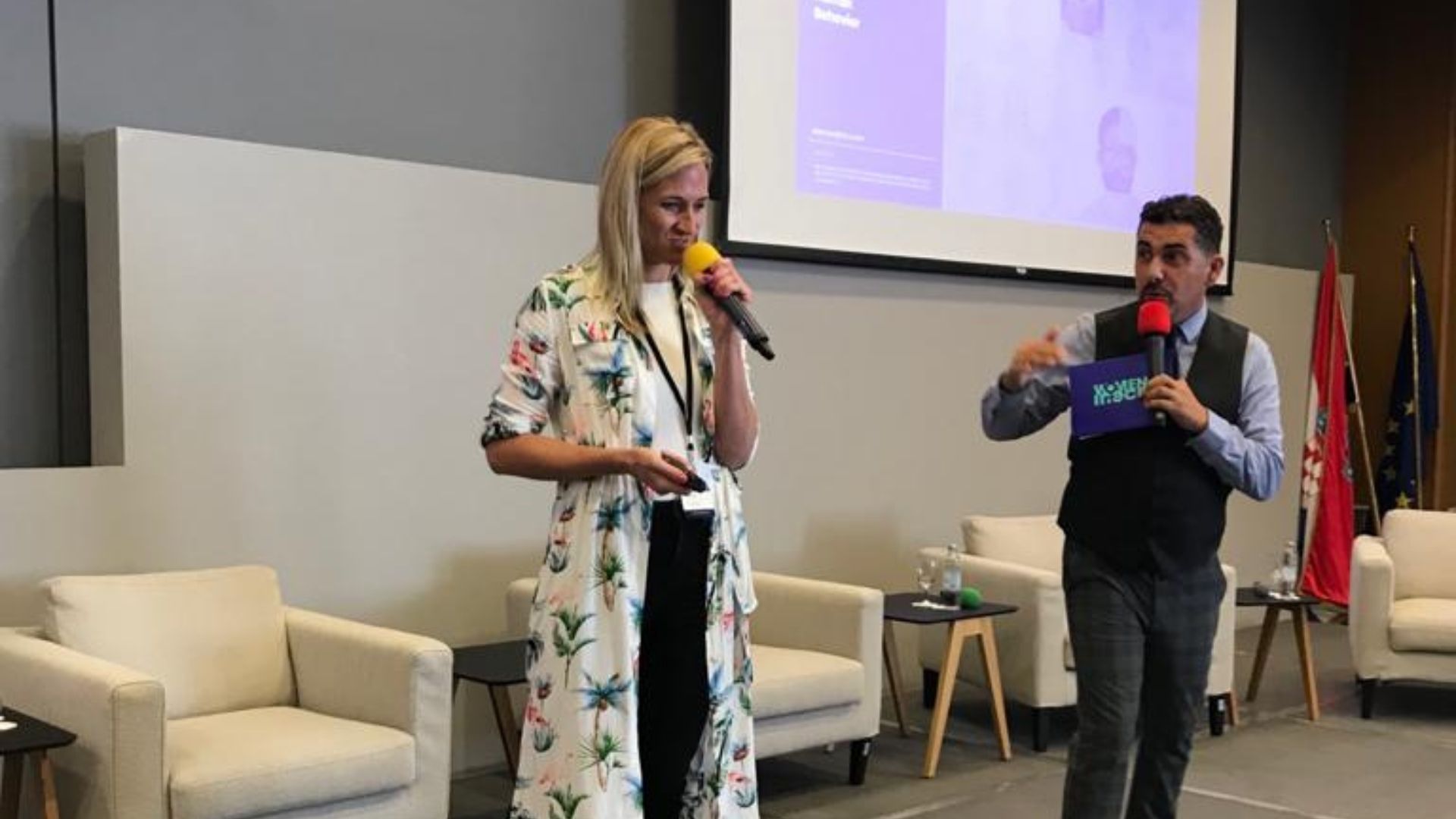 Through this event, the Women in Tech organisation hopes to have brought inspiration and strong insights to progressing together towards a more inclusive business environment. We established a network of organisations and governmental offices to start creating impact in the South East Europe and signed the official launch of Kosovo chapter. Last but not least, we will be following up next year with a 2nd edition on July 1st 2022. Mrs Kolinda Grabar-Kitarovic has reiterated her patronage and based on her proposal, the Women in Tech Balkans Summit will become the Women in Tech South East Europe Summit. If you wish to join the community support, network and access valuable opportunities make sure to check out their website. https://women-in-tech.org/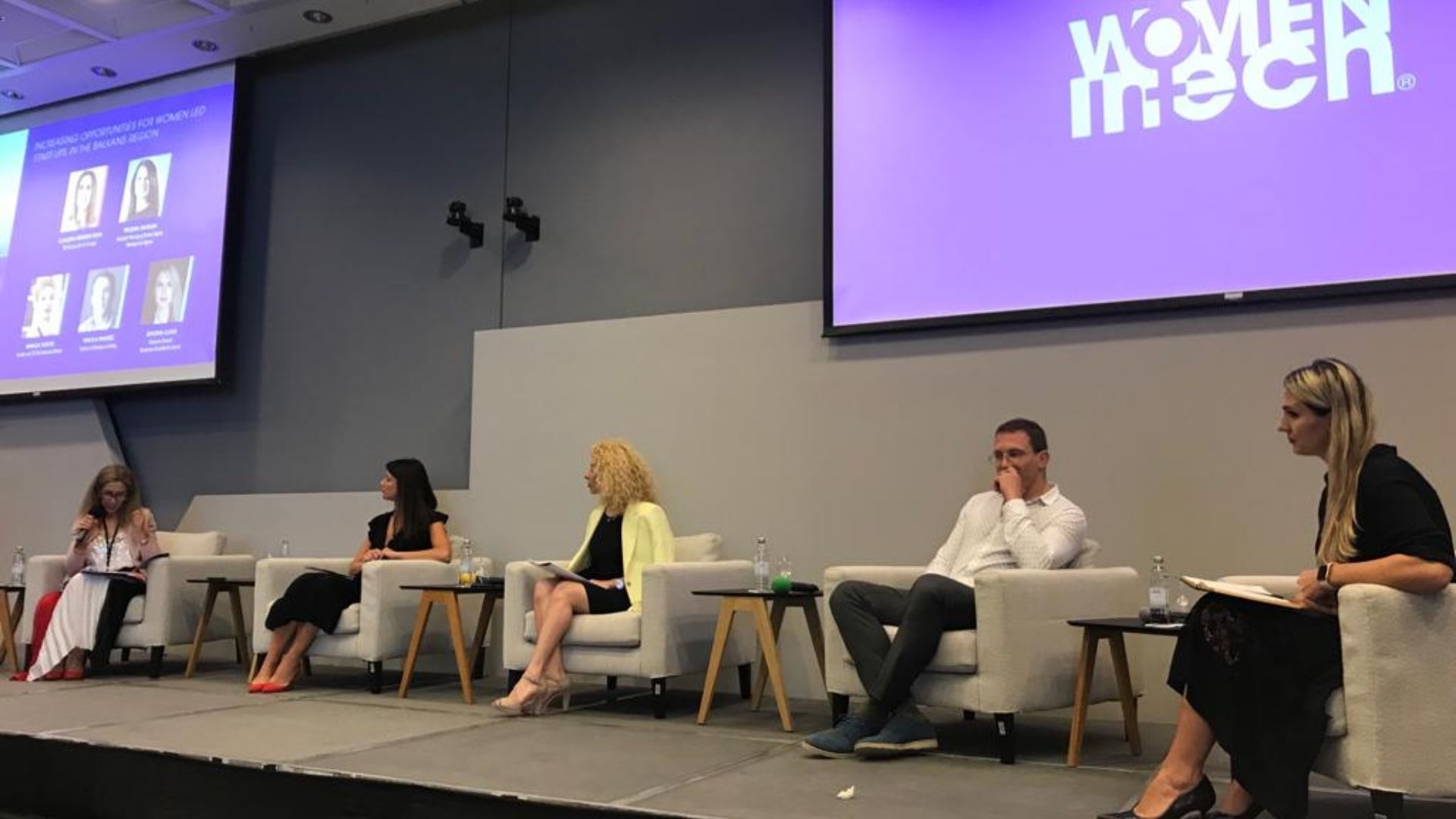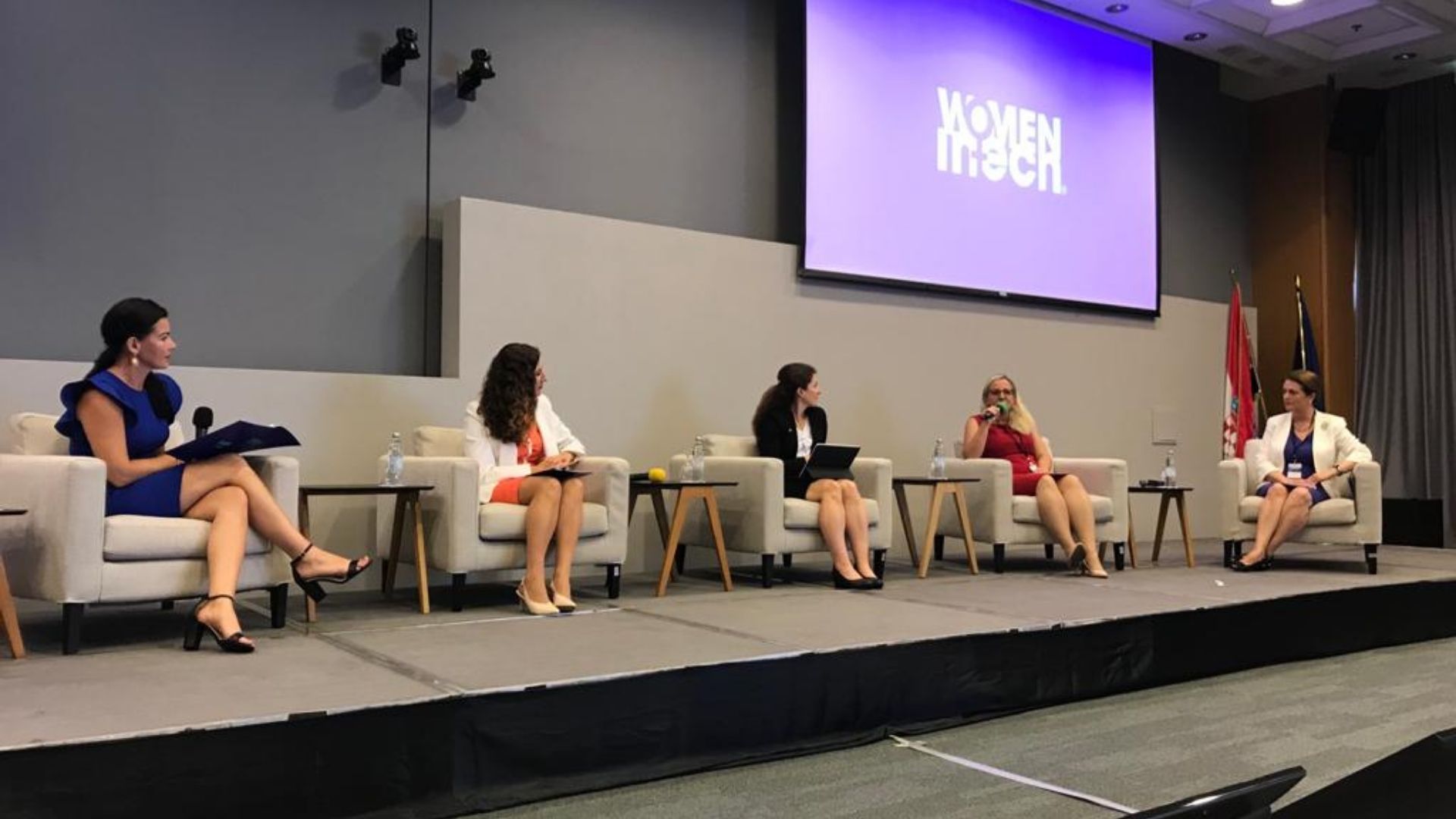 Thank you to our partners