The Women in Tech Winners
The Winners of the first Women in Tech International Awards. They innovate, inspire, and transform the Tech sector by bridging the gender gap.
Jalak Jobanputra
FuturePerfect Ventures, USA
Jalak Jobanputra is Founding Partner of Future\Perfect Ventures, an early stage venture capital fund in NYC focused on next-generation technology such as blockchain and machine learning. FPV's portfolio includes Abra, Open Garden, Blockstream, Bitpesa, FuseMachines, Everledger and Blockchain. Jalak was awarded Institutional Investor's Top Fintech Dealmakers in 2017 and 2016. In 2017, she was cited as a "Top 5 Investor Powering the Blockchain Boom" and CB Insights noted FPV as one of the top VC funds in blockchain "before it was cool". In Spring 2018, Jalak received the Microsoft Top VC Trailblazer Award. Jalak is the Founder of Collective Future, a global initiative to foster diversity, inclusion, and education in the blockchain sector.
Alexandra Isenegger
Linkilaw, UK
Alexandra is the CEO at Linkilaw. She's passionate about effective communication between people, helping parties understand and be understood. It is through open, honest and truthful discussion that conflicts are mitigated and enterprises thrive. Once this essential foundation is built, she helps solidify it with Linkilaw – drafting simple and effective legal agreements that reflect the true intentions of the people and businesses signing them. At Linkilaw, she's committed to stopping inefficiencies and helping legal work become accessible through their technology, in-house solutions and legal marketplace.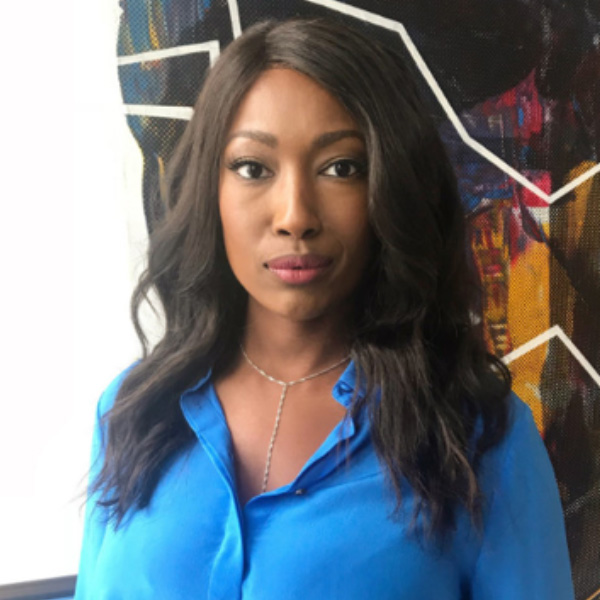 Aisha Bowe
STEMBoard, USA
Aisha is the founder and CEO of STEMBoard, a technology company that solves complex problems for government and private-sector clients. Prior to STEMBoard, Aisha was an aerospace engineer at the NASA Ames Research Center, where she received numerous awards for her dedication to technical excellence and diversity and inclusion. Aisha actively partners with Historically Black Colleges and Universities and national non-profits like INROADS to host STEM camps for underserved and underrepresented students. Their education programs help students tackle complex challenges and build bright futures through science, technology, engineering and math. Aisha holds a bachelor's in Aerospace Engineering and a Master's in Space Systems Engineering from the University of Michigan.
Sandra Costa
Bosch, Portugal
Sandra Costa is a group leader of fifteen awesome SW engineers who work effortlessly in sensor systems development for highly autonomous driving at Bosch. This group is taking care of network communication functionalities for localization and LiDAR sensors. She reached this position after working within the team as a developer, scrum master, and product owner. Sandra received her PhD in Electronics Engineering at the University of Minho in January 2015 for her research in using social robots as promoters of socio-emotional development in children with Autism Spectrum Disorders, furthering the work developed in her Masters on the same topic.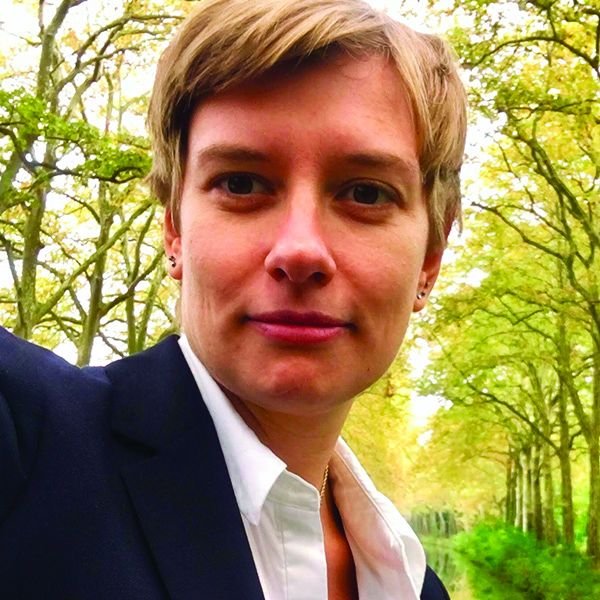 Polina Vasilenko
HelioRec, Russia
Polina Vasilenko is a passionate environmental entrepreneur, with two master's degrees in Chemistry and Renewable Energy. With an indomitable determination and boundless enthusiasm, Polina's motto is "Let's make this world a better place". After 14 years in the oil and gas industry, Polina decided to make a fundamental career change and do something useful for the planet. She left her rich, comfortable life and moved into renewable energy technologies without any doubts! Both her trainings and vast working experience in the energy sector led to her found HelioRec: the offshore floating solar power plant based on recycled plastic. The mission is to provide clean energy while reducing GHG emissions and plastic waste in highly populated countries.
Woman in Communications Award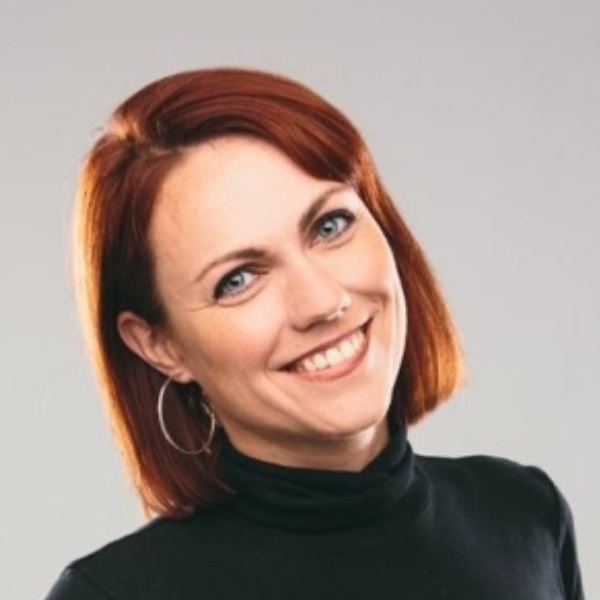 Katrina German
Katrina.German, Canada
Katrina is an entrepreneur specializing in communications, technology and digital strategy. She is a seasoned executive, leader and strategist who has influenced millions of people through digital storytelling and online media. Through her 15 years in communications, she has worn many hats Tech startup CEO, fundraiser, digital strategist, community manager, writer, television producer and host, video editor, speaker, and trainer. Katrina is in the CBC Future 40 Under 40, has won the YWCA Women of Distinction Award for Entrepreneurship,Startup Canada Prairie Award for Innovation and is one of the Entrepreneurs that represented Canada at the G20 YEA Summit in Berlin. Katrina is releasing a book «Action Tracking: Master your digital marketing strategy in under 30 days» in December.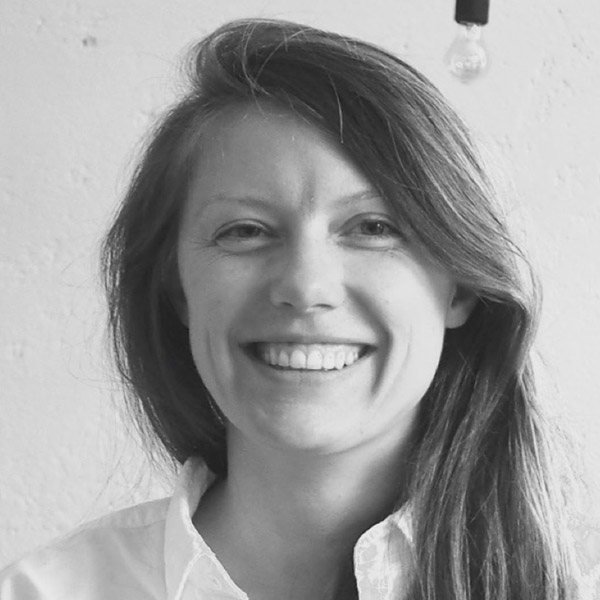 Ksenia Ashrafullina
Invisible City, Portugal
Ksenia is a polyglot and a culture-tech enthusiast. She speaks eight languages while constantly learning new ones in the quest to adopt new thinking patterns and read poetry in the original. Being a self-proclaimed culture geek, she has created an app called Invisible City that allows users to find cultural gigs around the world in a matter of seconds. Currently, she is expanding the app to become a platform where artists can find and book venues for their gigs easily, perform more and get paid. She loves flamenco and practices its steps every day before breakfast.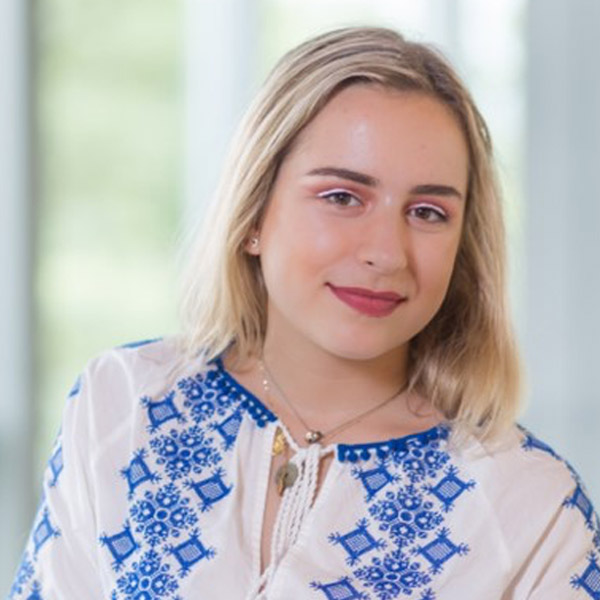 Joana Baptista
Zest- A Branch of Young Enterprise, United Kingdom
Joana is an award- winning 17-year-old founder of three startups, podcast show and Economics magazine, alongside her code-club, STEM workshops for disadvantaged pupils and Economics/Politics Conference, sponsored by Microsoft. She regularly gives talks to schools&universities, and once to HRH Princess Anne, and will speak at the AI World Summit and Innovation Enterprise Summits. She has also sat on, and chaired, panels for Cambridge University, GirlGuides, STEMettes and Facebook, and recently was fully funded by the American Embassy to attend a Female Leadership conference in Boston. She is the proud winner of WeAreTheCity, InspiringJuniors, and Women of the Future Awards.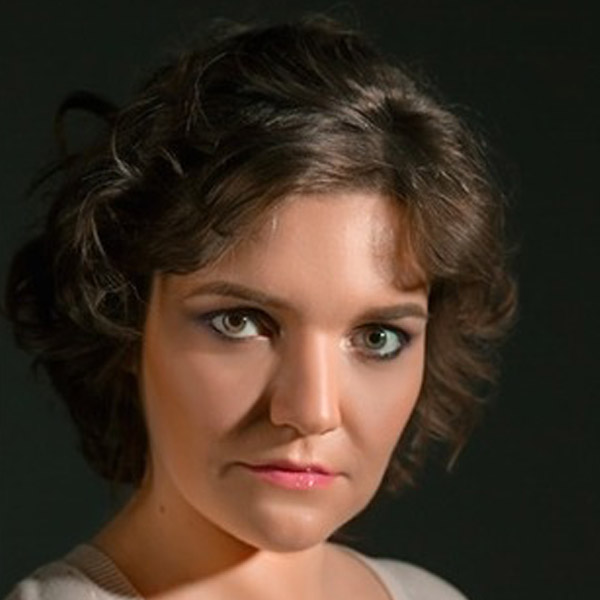 Tetiana Botsva
Devali,Inc, Ukraine
M.A. in Physics, over 15 years in clinical software and hardware and technology leadership – combining scientific background with modern physiological knowledge to create inspirational atmosphere. Director of Research and Developement of DEVALI, she leads a brilliant team of engineers and developers to new disruptive inventions: World's first patented ECG monitor recording ECG from one limb. 2 CES Awards and countless start-up pitch and exhibitions winnings ; cuffless blood pressure monitor (patent pending), listed by NASAtop 3 blood pressure monitoring solutions for space ; NASA iTech top-10 biometric textile solution Oumen+. Honored to represent Ukrainian Technology all over the world.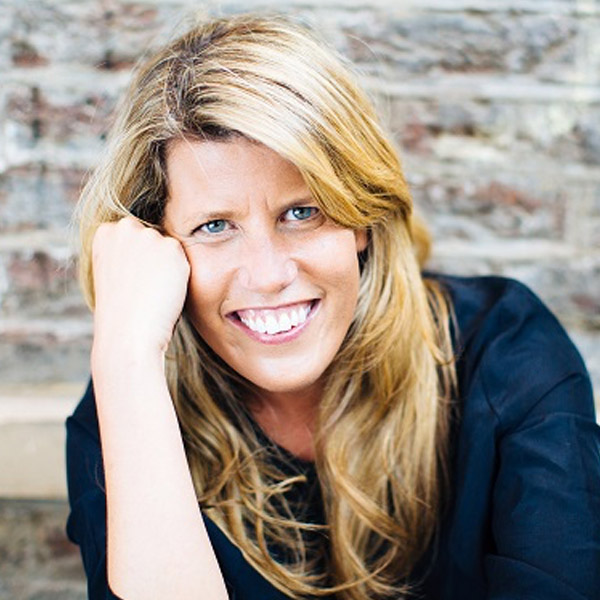 Pip Jamieson
The Dots Global, U.K.
Pip Jamieson is the Founder & CEO of The Dots, dubbed 'The next LinkedIn?' by Forbes. The Dots is designed around the networking needs of 'No Collar' professionals – creators, freelancers and entrepreneurs. As routine jobs become more automated, these No Collar professionals will represent the future workforce. Pip was named by The Sunday Times as one of the Top 100 Disruptive Entrepreneurs innovating in their respective fields, by Creative Review as one of the top 50 Creative Leaders & by Campaign as one of the 50 Trailblazers of the Future. Being a dyslexic sole female tech founder, Pip has put helping business build diverse teams at the heart of everything they do! 68% + of The Dots community is female, 31% + BAME & 16% + LGBT+.
Best Inclusive Tech Company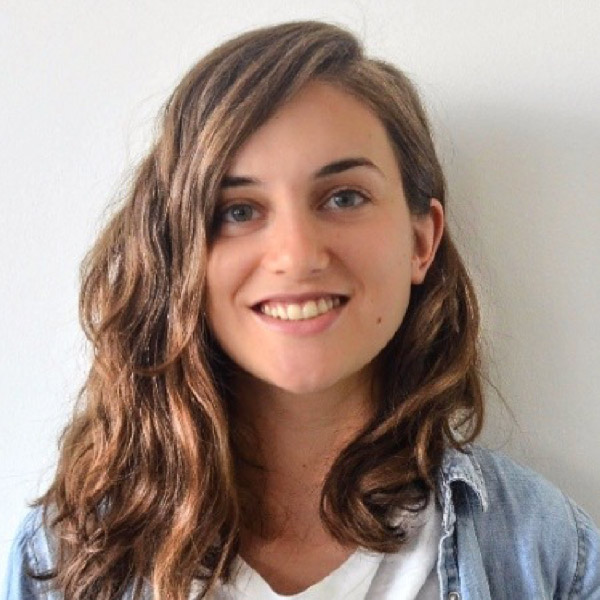 Katerina Trajchevska
Adeva, Macedonia
Katerina is a software engineer and CEO of Adeva. She started her career in technology in 2012, when she first faced the hostile environment for women in tech. Soon, she co-founded Adeva with a mission to bring equal opportunities to developers around the world, no matter their location, gender or race. Katerina advocates for equality and inclusion. She is one of the organizers of the global initiative Learn IT, Girl and initiator of many local activities for creating a more inclusive and diverse tech ecosystem. She's currently leading Adeva's Female Bootcamp – the first initiative for women in tech in Macedonia.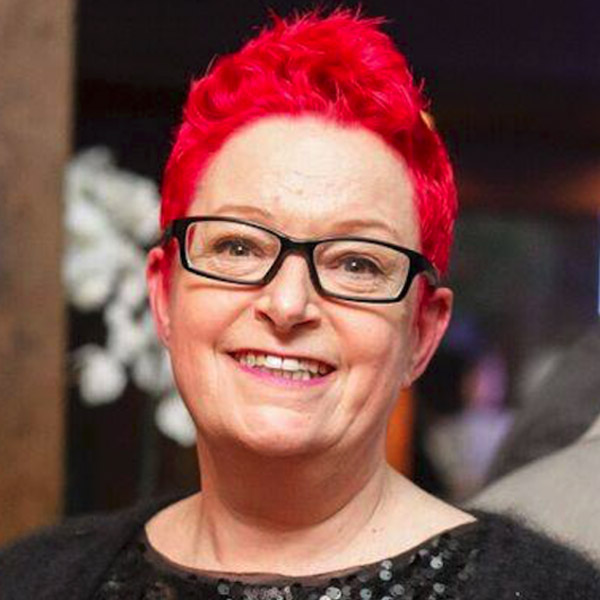 Sue Black
Comic Relie, United Kingdom
Recently named in the list of top 50 women in tech in Europe, Sue is one of the leading tech personalities in the UK today. An award-winning computer scientist, radical thinker, and social entrepreneur Sue is well known for founding the high profile campaign to save Bletchley Park, capitalising upon social media as a fitting continuation of Bletchley's technological legacy. Sue is a passionate advocate for women in tech, and has spent the last 20 years campaigning for more recognition and support for women in computing. This led to her founding #techmums, a social enterprise which empowers mums and their families through technology. Sue is also an academic with 20+ years' experience with over 40 publications and a PhD in software engineering to her name.
Woman in FashionTech Award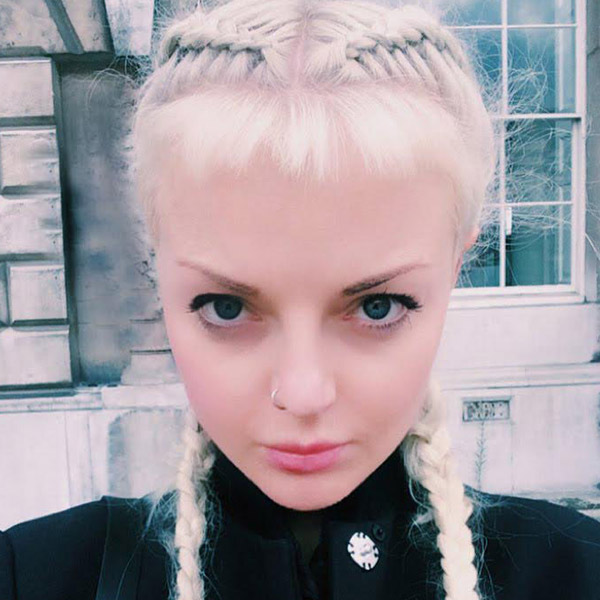 Joanna Hir
4D, United Kingdom/Poland
Joanna Hir is an award winning fashion tech designer, CEO and founder of 4-D. Joanna is a winner of IOT/ WT Innovation World Cup 2018, with the title of world champion of innovation in 2018, winner of the Gold Arrow at British Craft Awards 2015 and winner of Think Big Competition. Joanna graduated from London College of Fashion with MA Degree in Strategic Fashion Management and BA in Fashion Design Technology and from National Louis University with BA in Business Management. Her clients include: Sony Music, Universal Music, BBC, Channel 4, Rita Ora, Drake. Key publications include: Vogue Italy, Elle, Wired Magazine, Billboard, TheNew York Times, Forbes, Business Insider. Joanna has also been a guest speaker at various tech and fashion conferences.